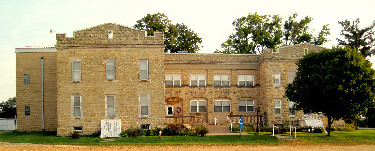 The Silver Creek Museum of Freeport, Illinois is a not-for-profit educational organization, preserving Freeport's and America's historical heritage. Come visit our wonderful 28 room Museum filled with memories from yesteryear. For additional information or to schedule a tour, please call 815-235-2198.
Visit the Museum
We are open the same dates and times as the Silver Creek and Stephenson Railroad. See our schedule and plan your visit. Museum tickets will be available at the railroad depot.
Photos of Museum Displays
See some museum photos for a small sample of what you'll see on your visit.
See video of model railroad display at the museum.
See the Cooper Corliss Engine
The Cooper Corliss Engine, a 130-ton stationary steam engine is on display in its own building just west of the main museum building. Be sure to see it when you visit the museum.
History of the Museum
Click this link to read the history of the museum.