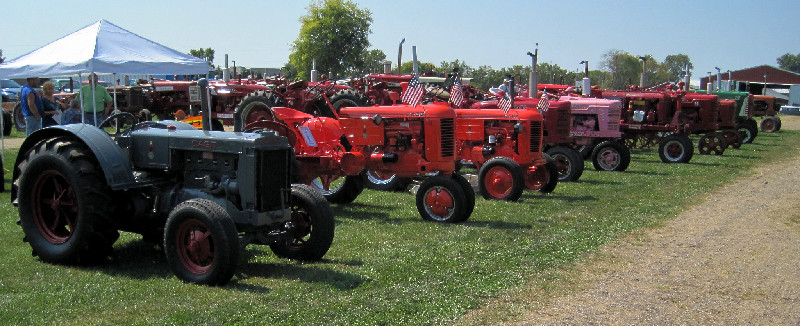 The Stephenson County Antique Engine Club Antique Tractor and Engine Show has returned.
Location:
Our location has changed this year. The show is now on the grounds of the Silver Creek Museum and the Silver Creek and Stephenson Railroad.
Stephenson County Antique Engine Club
2954 S. Walnut Rd
Freeport, IL 61032
Map This Location
Parking is off of Lamm Road just east of Walnut Road:
2021 Schedule:
Saturday and Sunday, Aug. 7-8, 10:00 a.m. to 5:00 p.m.
Food Service
There will be a lunch stand on the show grounds.
Things to See
Many makes and models of antique tractors
Antique gas engines - some made in Freeport
Automobiles, including Henneys made in Freeport
The club's fire truck collection
The huge Cooper Corliss engine will be available for viewing.
Flea market
Museum tours and train rides available
Show Admission
Admission to the show grounds is free.

Tour the museum and ride the train for the bargain price of just $5.00.
Children under 6 are free.
Map of Show Grounds